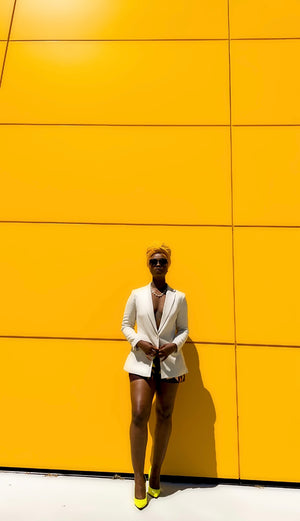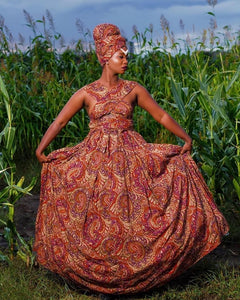 ''When I see you, I see ART''
Korlu Soriba who goes by the Pen name Fatuma Kou is a multifaceted artist that is known for her generosity and compassion. 
Born in Liberia, and raised in Canada. She draws inspiration from both connections, to her African heritage and Canadian home. 
Her passion is to encourage each and everyone of us to embrace the beauty of story telling, diversity and our own uniqueness.
Every craft that she makes holds a deep meaning and tells many stories that resonate on an individual level with her audience. 
Becoming a published writer in 2018, she held her first book signing a year later in 2019. She continues to shock her fans with her creativity and talents with every new creation.
Her credo is that we each have a gift and our souls are uniquely crafted to make the world a better and more inclusive space for everyone.  So when you meet her, feel warm inside, if she uses one of her personal favourite expressions; "When I see you, I see ART"-Fatu


Subscribe to our newsletter
Promotions, new products and sales. Directly to your inbox.



Oh, hello Queens!!
Going to a special occasion and not sure what to wear? or do you wish you knew how to dress for your body shape? How to put outfits together? 
I got you!! What if I told you that you only wear between 20% of your clothes?   
 Special occasions are exciting but also very stressful for many. Weddings, life celebrations, job interviews and milestones all require a perfectly put together dress code.
I can help take some of these burdens off by styling you for these special occasions
My name is Fatuma and I'm a local designer. I've been sewing professionally for two years with over three years of experience. I got into sewing because I've always loved adding fine finishes and amazing creative touches to my clothes and that of customers.
Becoming a stylist is one that has long been coming. In the summer of 2021, I finally decided to commit and also discovered a great need from women to dress for their special occasions, closet changes to match your amazing body shape, and creating professional looks together effortlessly. ​
My goal for styling is to improve confidence, guiding people towards embracing all aspects of their body shapes and to see themselves powerfully.
Services:
Free Phone Consultation for 30 minutes
Your FREE phone consultation will help get you pointed in the right direction.
Personalized Garment Construction
Price based on the fabric type and event. Base price $99
Shopping Service
Starting at $299
Let me bring back the excitement that comes with shopping with you best friend or your sister. Not trying to sell you into the look or push you to buy an item that would flatter your body. Let me take care of what color to choose or what look will suite you for this occasion.
Virtual Styling
​Starting at $149  
Your personalized service will take care of your immediate styling needs. This will be a 2.5 hour of online conversation includes wardrobe changes, coaching to bring out your best assets.
"The Art Of Styling"-Fatuma Kou